Praying five times a day is compulsory in the religion of Islam. Whether you live in a Muslim or Non-Muslim country, praying on time is crucial which is why we would be discussing Islamic prayer times Montreal in detail so that none of the residents would face difficulty in finding out about the precise and the most accurate prayer time in the region. Despite the fact that many mosques have been built in the city of Montreal and many Muslims live there, one can still miss out on the accurate time of offering the prayers as there is no adhan (call for prayer) that can be heard.
Muslim Prayer Times Montreal, Canada
A lot of people raise this question that why is it so necessary in the religion of Islam to offer the prayers on exact time and why is it considered not a good thing if the prayers are offered a bit late or off the time. There are various reasons to this and the one major reason is the fact that Islam is based on the idea of true 'obedience' and 'submission' to Allah. For this, we have to make sure that each and every word that has been conveyed to us by Him through the Quran and the Holy Prophet Muhammad PBUH has to be followed as it is. This is the reason why we are helping the residents of the city of Montreal to get to know about the prayer times Montreal so they can offer their every day five prayers on time.
There was no concept of time-based on clock hours at the time of the advent of Islam however, there has always been the concept of doing things on time. One might think that where is this coming from? The answer is simple that accuracy of the prayers times and the religious rituals was based on the lunar phases, the shifting of the day and night and eventually the placement of our city on the globe according to the longitudinal and latitudinal lines. This is why the prayer times Montreal, Canada would be different from prayers times Toronto or prayer times Vancouver for that matter.
We as Muslims should always try our level best to make sure that we offer our daily prayers that are supposed to be offered five times a day on time. This way, we are actually on the path to becoming better Muslims and that in reality is how we should be going about our daily activities in life. This means that every day we should try harder from the previous day to be a better person and a better Muslims. There are many online sources to get to know about the accurate Muslim prayer times Montreal, Canada but the problem is that one still needs to verify the timings because it is not a surety that the prayers timings are accurately mentioned. This is why our sources are going to help you and save you from missing out on your daily prayers.
Checkout the other cities of Canada Prayer Timings:
Islamic Prayer Timing Calculation
Standard Time Zone: UTC/GMT -5 hours
Country: Canada
City: Toronto
Geographic Coordinates Of Toronto City, Canada 
Latitude: 45.5017° N
Longitude: 73.5673° W
Time difference
| Standard time zone: | UTC/GMT -5 hours |
| --- | --- |
| Daylight Saving Time (DST): | +1 hour |
| DST Between: | 11th March to 4th November |
| Time zone abbreviation: | EDT (Eastern Daylight Time) |
Monthly Prayer Times Montreal, Canada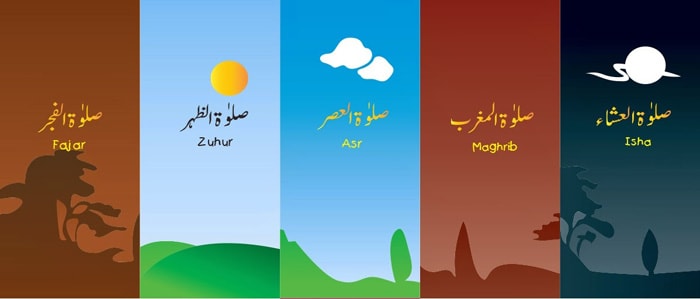 Asr Methods
Standard: Shafii, Maliki, Jafari and Hanbali (shadow factor = 1)
Hanafi: Hanafi school of tought (shadow factor = 2)
Qiblah Direction
Qiblah direction of Montreal, Canada, is 59° from North towards East.